First Impressions Matter. Make Them Last.
Welcome to VIVID LANDSCAPE
A big part of your exterior maintenance is regularly mowing the lawn. An overgrown and unruly lawn could turn off potential customers and clients. If it appears that you don't care about the look of your business, they may think you won't give them the best experience working with you. Keeping your lawn looking immaculate will give them the opposite feeling — your attention to detail will transfer to how you'll treat them.
"First impressions matter. Make them last."
We'll schedule regular mowings to keep your lawn in the best condition possible. If your area gets more rain than usual, your lawn will need more attention. We'll monitor how often we need to mow to make sure your lawn is always looking its best. But your lawn care isn't just about mowing. If you're seeing brown patches or less healthy grass, we can help improve it. We'll schedule aeration and seeding to keep your grass looking great.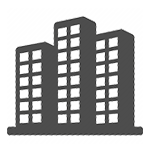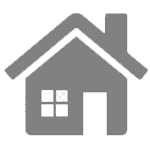 Landscape Management
Turf Health
Irrigation Maintenance
Landscape Design & Installation
Snow & Ice Removal
Parking Lot Maintenance

Dedication.
Just as you've built your business with dedication and a team attitude, we've done the same. It is critical to partner with a commercial landscaping company that knows and creates dedicated strategy designed to help every business achieve its goals and present a safe, welcoming environment for customers, guests, and employees. 

Service.
As you know, dealing with multiple vendors creates opportunities for communication gaps, a lack of alignment, and excessive spending. When it comes to improving your bottom line, contracting with a single commercial landscaping company that offers all of the services you need, for every season, is critical to your growth and scalability. 

Commercial.
We work with businesses, because we're business professionals. Your landscape and property maintenance challenges are unique, matter to us, and we're fully equipped to meet them.